Tier2Tek Staffing Solutions in Louisiana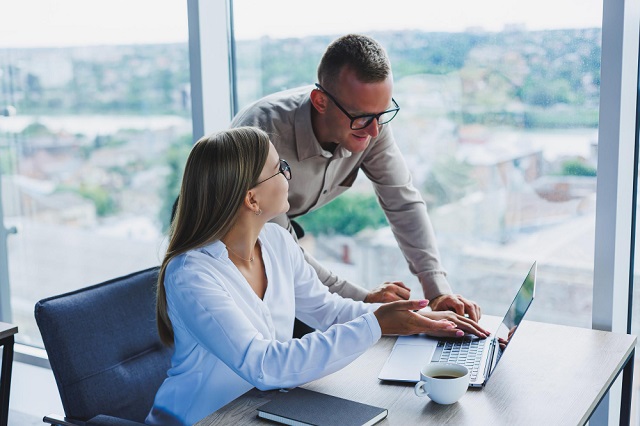 Tier2Tek Staffing, a premier staffing, recruitment, and direct hire placement agency, has established a significant presence in Louisiana, catering to the unique needs of both hiring managers and job seekers in this vibrant state. Our services are tailored to the diverse economic landscape of Louisiana, ranging from bustling urban centers to growing industrial regions. By combining our deep understanding of the local job market with our expertise in recruitment and staffing, we provide unparalleled service that aligns perfectly with the dynamic needs of businesses and professionals across the state.
---
Comprehensive Staffing Solutions in Louisiana
Tailored Services Across the State: At Tier2Tek Staffing, we understand that Louisiana's vibrant culture and diverse economy require specialized staffing solutions. From the energy-driven Gulf Coast to the technology hubs in Shreveport, our services are customized to meet the unique demands of each region. We bridge the gap between talented job seekers and prominent businesses, ensuring that every placement is a perfect fit for both parties.
Localized Expertise: Deep understanding of Louisiana's various economic sectors.
Customized Solutions: Tailored staffing strategies for each region and industry.
Diverse Talent Pool: Access to a wide range of skilled professionals across the state.
---
Expert Recruitment Agency for Diverse Industries
Industry-Specific Recruitment Excellence: Louisiana's economic landscape is as diverse as its culture, ranging from thriving tourism in New Orleans to the growing tech sector in Baton Rouge. Tier2Tek Staffing's recruitment services are finely tuned to these varied industries. We leverage our in-depth industry knowledge to connect businesses with candidates who not only have the right skills but also fit the company culture and industry specifics.
Sector-Specific Matchmaking: Expertise in matching candidates to industry-specific roles.
Cultural Fit: Emphasis on aligning candidates with company values and culture.
Wide Industry Coverage: Proficient in serving sectors like tech, healthcare, and tourism.
---
Streamlined Staffing Agency Services
Efficient and Effective Staffing Solutions: In the fast-paced world of business, time is a valuable asset. At Tier2Tek Staffing, we prioritize efficiency without sacrificing quality. Our streamlined processes ensure quick turnaround times for staffing requests, enabling businesses to maintain momentum and candidates to swiftly embark on new career opportunities.
Rapid Response: Quick turnaround times for all staffing requests.
Quality Assurance: Rigorous vetting process to ensure candidate quality.
Flexible Staffing Options: Temporary, temp-to-hire, and direct hire placements.
---
Placement Agency with a Personal Touch
Building Lasting Relationships: Our approach at Tier2Tek Staffing goes beyond mere job placement. We strive to build lasting relationships with both employers and job seekers. By understanding the aspirations of candidates and the goals of businesses, we create matches that lead to long-term success and satisfaction on both ends.
Personalized Service: Individual attention to each client and candidate.
Long-term Focus: Aimed at creating enduring employment relationships.
Comprehensive Support: Continuous support and guidance throughout the hiring process.
---
Your Partner in Growth and Success
A Commitment to Mutual Success: As your staffing partner, Tier2Tek Staffing is dedicated to the growth and success of both businesses and individuals in Louisiana. We take pride in being a key player in the state's economic development, offering more than just staffing solutions – we offer a pathway to achieving collective aspirations and goals.
Growth-Oriented Approach: Focused on contributing to the economic development of Louisiana.
Success Partnership: Committed to the success of both businesses and job seekers.
Beyond Staffing: Offering strategic insights and support for long-term business growth.
---
Cities We Work in
Don't see your city? Contact us! We can provide expert recruiting anywhere.