Recruitment Agency in Boulder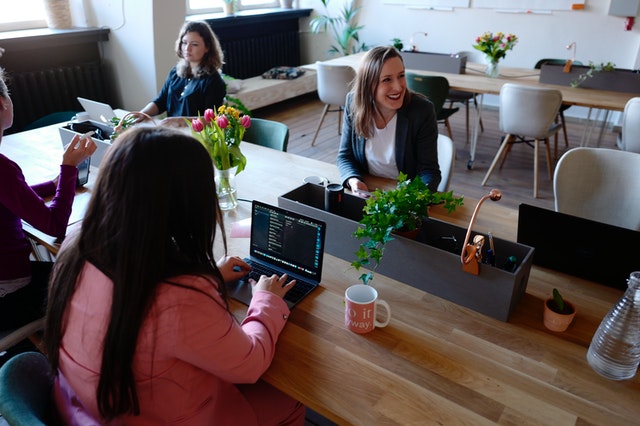 Tier2Tek Staffing, a trusted recruitment and staffing agency, delivers comprehensive staffing solutions in Boulder, CO. Our expertise a recruitment agency ensures top-quality services for businesses in the area.
Direct-Hire Staffing Agency in Boulder
When businesses in Boulder seek a dependable staffing agency, they choose us. Tier2Tek has a proven track record in staffing for companies of all sizes, facilitating the transition of many candidates into full-time positions with our clients. Tier2Tek collaborates with both Fortune 500 corporations and small businesses throughout Boulder and across the nation. Our mission is to simplify staffing, offering competitive rates and guarantees.
Contact us today for stress-free consultation and a complimentary quote.
Types of Employment Staffing
Temporary Staffing
Temp agencies offer ideal solutions for short-term staff augmentation. In certain instances, an organization may require a specialist for the duration of a specific project. When the contract concludes, the employee ceases their work at the client's site. This scenario is well-suited for handling busy seasons or project deadlines. Employ a specialist to meet your demands during this time, and seamlessly transition once the timeframe has concluded.
Outsourced Staffing
Sometimes organizations need a staffing agency to handle all employment obligations. In this case, the position remains outsourced to the staffing agency. Therefore, organizations save on hiring costs with high turnover positions. With Outsourced Staffing, you hire through us. We handle all of the paperwork and payment to the employee. When it's time to cut ties, that's our job, too.
Temp-to-Hire Staffing
In certain situations, organizations rely on staffing agencies to manage their employment requirements. Through Outsourced Staffing, the position remains under the purview of the staffing agency, resulting in cost savings for organizations dealing with high turnover roles. When you opt for our staffing solutions, you recruit via us, and we take care of all administrative tasks and employee compensation. When the time comes to end the arrangement, that responsibility also falls on our shoulders.
Direct-Hire Permanent Placement
In times of heightened organizational activity, Direct Hire Placement emerges as the optimal choice. A staffing agency assumes responsibility for sourcing candidates for a specific position. Tier2Tek Staffing Agency leverages a variety of sourcing techniques and extensive interview experience to ensure the selection of top-tier candidates. This approach allows your hiring managers to stay focused on their operational responsibilities, while Tier2Tek efficiently delivers qualified candidates.
Industries We Staff for in Boulder
Organizations often require assistance from staffing agencies to meet their recruitment needs. Tier2Tek, a Boulder staffing agency, offers staffing solutions across various industries. We possess the capability to fill roles in diverse sectors. Our approach centers on attentively addressing our clients' requirements, identifying the perfect match. We prioritize evaluating candidates based on their technical proficiencies, communication skills, experience, and customer service acumen. For further information, please explore our industries section.
Staffing Guarantee to Our Clients
If you are not satisfied with a candidate you hire with Tier2Tek, let us know. Moreover, we will find a replacement and you will not be invoiced. We provide a timeframe of two days or a sixteen-hour notice. Your peace of mind is our priority.