Quality Engineer Employment Agency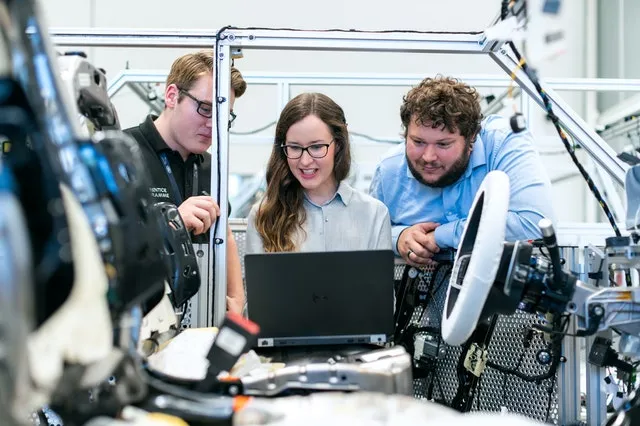 Tier2Tek Staffing and Recruitment Agency provides solutions for Quality Engineer staffing.
The main responsibility of the role is to help incorporate tests and solutions for a company's software and/or hardware products.
---
What Does a Quality Engineer Do?
Looking for a specialist to help maintain quality and assurance (QA) on your company's products? You are looking for Quality Engineer staffing.
Firstly, the Quality Engineer's main role is to help conserve and nurture a company's software and/or hardware products. Firstly, this may involve incorporating automated testing to keep up-to-date data on a product's performance. Secondly, this may involve debugging and troubleshooting problems that arise. Finally, the Quality Engineer may work with customer feedback in order to implement updates and fixes in the future.
Overall, the Quality Engineer is a vital role in a company's development process. They keep track of metrics, troubleshoot problems and work as a liaison with different development teams. Their main goal is to help create a product that both meets the company's needs and the end user's satisfaction. Finally, they are crucial for a product's lifecycle, helping solve problems and implement changes in the software or hardware going forward.
Responsibilities
Firstly, implements methods to inspect, test and evaluate the reliability of manufacturing processes, products and production equipment.
Secondly, makes sure processes adhere to quality standards.
Prepares reports by collecting, analyzing and summarizing data.
Works in accordance with deadlines for delivery of products or software.
Generates inspections on all products built within the factory or company.
Develops a quality and applicable roadmap in alignment with business goals and objectives.
Initiates, facilitates and leads cross-functional teams for structured problem solving and corrective actions utilizing various quality tools.
Determines quality improvement parameters by identifying statistical methods relevant to manufacturing processes.
Ensures improvement effort follows through documentation and communication of best practices and lessons learned.
Objectively reviews and qualifies product or process data.