Guest Services Agent
Staffing Agency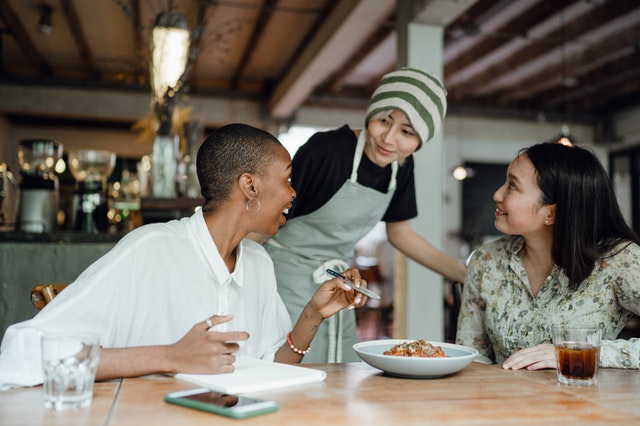 Looking to simplify your staffing?
Tier2Tek Staffing provides premier employment solutions for Guest Services Agent staffing.
The main responsibility of the role is to provide customer service and represent the business.
Need to hire in September 2023?
---
What Does a Guest Services Agent Do
Often seen within the hospitality industry, a Guest Services Agent is similar to a customer service representative. The difference between the two positions is the product that is being sold and troubleshot. Ultimately, if you are looking for a communication specialist to help represent your hospitality business to customers, you need Guest Services Agent staffing.
When a customer comes into a place of hospitality (i.e. hotels, amusement parks, spas, and restaurants) they are often greeted by a Guest Services Agent. This customer service worker is available to answer any questions, provide additional information, lead clients, and promote further sales. They are the first representation of a business. The smile that people come to for help.
Example Responsibilities
Firstly, checks in and checks out guests.
Secondly, approves and processes all forms of payment.
Thirdly, assists guests with directions, reservations, general information, and any special requests.
Overall, enters and retrieves information re: room rates, billing, etc. on the computer system.
Possesses knowledge of all resort services.
Assign rooms when necessary.
Maintains supplies of forms, brochures, etc.
Conveys rates and package information to guests.
Follows all emergency and fire procedures when needed.
Furthermore, does all necessary filling which may include charge receipts, keys, registration cards, etc.
Answers phone calls and provides requested information or services. Follows through to ensure guest satisfaction.
Is sensitive to potential guest problems and takes preventative action.
Prepares, runs, and distributes reports.
Greets and relates to guests in a courteous and professional manner.
Responds to guest requests, needs, and/or changes and relays guest comments to the supervisor.
Possesses knowledge of reservation and billing systems.
Maintains and controls room inventory and availability.
Possesses knowledge of resort products, rates, and special programs.
Maintains security of guest keys and cash drawer; counts and verifies the cash at the end of each shift.
Performs other related duties as assigned by the Front Office Manager and/or Front Office Supervisor.

Why Work With Tier2Tek Staffing?
Overall, we stand by honesty and communication. We stay in contact with you throughout the entire hiring process. There are no hidden fees or stipulations.
Furthermore, we assign every client a personalized account manager. This allows us to learn about your company's culture and candidate qualifications.
Finally, we have a national database of prescreened candidates ready to work. We can fill any hiring volume with efficiency.
If and when you need a reliable staffing agency that can fulfill your direct-hire staffing needs, Tier2Tek Staffing is the right choice.
Overall, Tier2Tek Staffing has a dedicated team of recruiters that have strategies and resources for attracting and retaining top talent in any organization.
---