Customer Service and Customer Care Staffing Agency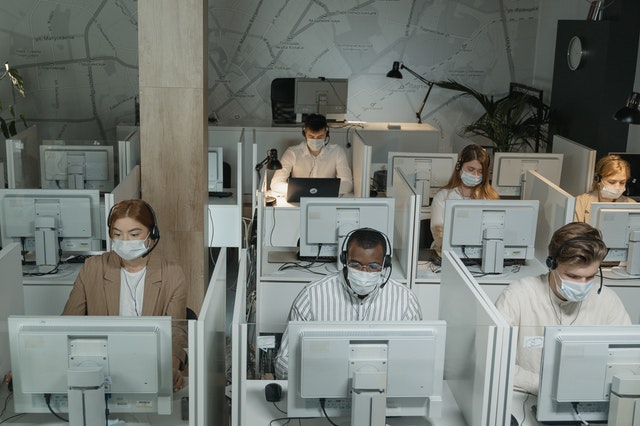 Tier2Tek Staffing Agency provides high-volume surge staffing options for Customer Service and Customer Care jobs. When companies need to fill positions for these roles, they turn to Tier2Tek Staffing for high quality, prescreened talent.
---
Experienced Customer Care Staffing
Email us or call us at (720) 722-2385.
Tier2Tek Staffing has been filling Customer Service and Customer Care positions for many years. Simply let us know more about the position you are filling and how soon you need the position filled.
From Call Center Representatives to Customer Care, our temp agency have prescreened candidates available in our database. Most importantly, we update our candidate database regularly. As a result, we have the most current candidates available in the market today.
What Does a Customer Service Representative Do?
Customer Service and Customer Care positions have varying responsibilities. In general, Customer Care Representatives answer phone calls from customers and do their best to resolve their questions and concerns.
Based on the company needs, this position can either be onsite or remote, but is perfect for remote work. Customer Service Agents can screen the phone calls from a home office or at the company location. To be able to work remotely, Customer Service Agents should have a reliable broadband internet connection, quiet workspace and up-to-date hardware.
If Customer Care and Customer Service is not what you are looking for, you can refer to other roles that we staff for.
Remote Work-From-Home Customer Service Jobs
It takes dedication, commitment and self-discipline to be able to successfully work from home. The convenience of working from home remotely has some significant distractions to be aware of.
Employees should always have a distraction-free workspace during their work hours. In addition, the internet connection should be upgraded to compensate for shared, family usage. Finally, the employee should have up-to-date hardware that is for business purposes only.
Employers can take great advantage of remote, work-from-home customer service staff. For instance, saving on real estate is a huge advantage for businesses. Next, tardiness and inclement weather situations are almost entirely eliminated.
During and after the COVID-19 pandemic, more and more businesses have adapted to employees working remotely. Finally, qualified remote employees are much happier working from home and producing greater outcomes.
Sample Customer Service Job Description for Staffing
The Customer Care Representative provides excellent customer service, resulting in the highest level of customer satisfaction. The employee must enjoy speaking with customers over the phone and can problem solve verbally. In this position, you will be performing a variety of tasks over the phone, including receiving inbound calls, making outbound calls, completing order entries and updating customer information in the company database. Provide general written/verbal support for customers with single contact resolution. Provide best-in-class customer experience utilizing strong written and verbal communication skills focused on resolving the customer's concern at first point of contact.
Responsibilities
Call Center Agents are responsible for receiving and responding to client inquiries and information requests.
Answer customer questions regarding product specifications and concerns.
Candidates are expected to take 50+ calls per day.
Identify and document root cause of customer issues using active listening and strategic questions.
Work hand-in-hand with sales team to ensure that customers' expectations are exceeded.
Communicate with IT, sales and operations both internally and externally.
Data/Order Entry daily.
Articulate, customer-focused and possesses proper telephone etiquette.
Qualifications
Excellent communication skills, both verbal and written.
Experience answering telephone call.
Strong customer service skills.
Can work in high-paced environment that requires attention to detail and accuracy.
Intermediate knowledge of Microsoft Office tools (Excel, Word, Outlook, etc.).
Demonstrates computer proficiency and the ability to maneuver and navigate between computer screens and programs.
Positive adaptability to change.